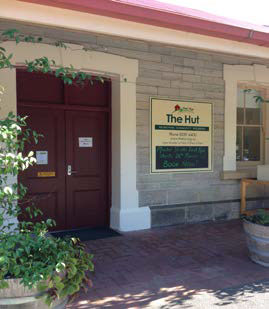 The Hut Community Centre has been serving the Adelaide Hills community since 1979, providing a base for community groups and individuals to provide services and activities for Hills residents. It was initially located in a small hut on the site of the Aldgate Uniting Church on Fenchurch Road.
In the 1980's the site on Fenchurch Road was sold and The Hut moved to a house at the rear of the Council Chambers in Stirling. In 2011 our volunteers refurbished the Aldgate Railway Station building on Euston TRoad, Aldgate, which provided a new, larger home for The Hut and allowed for the development of a broader range of services and activities.
Over the years the range of activities offered through The Hut has constantly changed and expanded to meet the evolving needs of our community while complementing programs offered by like-minded organisations in the hills.