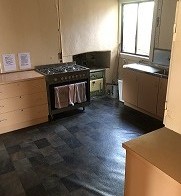 For meetings or celebrations, the Aldgate Oval Hall provides space for up to 100 people in a theatrette style, or up to 50 people in a meeting-style format.
The hall is situated on Churinga Road and is only a minute away from the main street of Aldgate.
The Aldgate Oval Hall facilities include a kitchen (own supplies required), disabled toilets, chairs and trestle tables, stage area and piano and cd player.
Please note that the Aldgate Oval Hall is no available for private parties unless prior approval is given by The Hut, and there is a strict 11pm curfew is using the hall on a Saturday night.
A $300 bond is required for all casual bookings.