Kids Gym and Circus Skills
Commencing: Wednesday 12th August
Time: 9:30am – 10:30am or 10:45am – 11:45am
Where: Bridgewater Hall, Carey Gully Rd
Cost: $60 for 5 weekly sessions
Booking **Update** Both sessions are now fully booked – Watch out for next term's program
Be part of an exciting offering from The Hut and 22 Too – first time in the Adelaide Hills.
Open up the world of gymnastics in a supportive and fun environment, developing fine and gross motor skills, including hand-eye coordination and while creatively exploring skills to increase self-confidence and self-esteem. Accredited coaches.
Age Group: Aged appropriate for 2-5 year olds
A ticket must be purchased for each child attending. Tickets are non-refundable.
N.B. It is essential that a parent remains with their child throughout the entire session
Participate in a session each week of a five (5) week period – ending on 9 September.
For more information about 22 Too check them out here
---
Taste on a Plate
When: Friday, 14th August
Time: 10am to 11am
Where: Delivered online, via Zoom
Cost: $20
Book Here
Taste on a plate, on a sandwich, in a soup or you want to add some visual appeal to your meals? Let's cultivate some highly nutritious salad greens.
Over the last 3 months, The Hut Horticulture has been conducting research and development into the best and simplest method of cultivating microgreens with ease.
Pricing is inclusive of a Starter Kit.
Join Tony Hervé, our resident horticulturalist, and Cook extraordinaire Doris for a fun filled and informative workshop learning how to be successful in growing and using microgreens.
Click on booking link above or email us if you have further queries.
---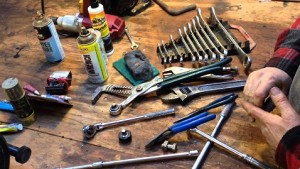 Repair Café 2020
When: Saturday, 15th August
Sunday, 15th November
Time: 10am – 1pm
Where: The Hut Community Shed
Cost: FREE
Help us here at The Hut to wage the war on waste!
Bookings unnecessary, just come along on the day.
Have your items repaired by our expert volunteer repairers, free of charge, rather than placing in to landfill!
Make new social connections and enjoy the ambience that this event provides.
Follow us on Facebook for news and updates
https://facebook.com/thehutcommunitycentre
---
Nature Playgroup – Register your interest now for Term 4
Commencing: Wednesday 14th October
Session 1 Time: 9:30am – 11:30am
Age Group: Pregnancy to 4 years of age
Session 2 Time: 12:30pm to 2:30pm
Age Group: 4 to 5 year old children
Where: Aldgate Valley Hall grounds, Nation Ridge Rd (fully outdoor activity)
Cost: 9 weekly sessions @$18 per session (payable in full at start of the term) or $14 per person with a valid Healthcare Card (4 places) – $5 more per session for additional children.
A group of families gathering weekly to share play, song and story telling in a beautiful natural location. There is craft for the adults and good conversation. An opportunity to grow a like minded community in a beautiful setting. We share songs and a warm morning tea. A person will guide and support families during this time. A nurturing opportunity for young families.
We request that families complete full payment two weeks before commencement of each term. Refunds can only be made on cancellations if another family can be found to fill the place. We apologise in advance for any inconvenience this may cause. This is a trial program in 2020. If you have ideas or feedback or would like to register your interest, please email us here at The Hut.
---
Claymation – Mixed Media Animation
Bring your still characters to Life!
Participants will try their hand at a whole range of animation techniques including claymation, Lego, mixed media, flipbooks, whiteboard, pixilation and skittles animation.
Each week the short films will be screened to the group and uploaded to YouTube so you can share with friends and family.
---
Lead Lighting
When: Each Sunday
Time: 6pm – 8:30pm
Where: The Hut Community Shed
Cost: $15 per session, includes all materials and instructions. Pay on the day
Book: Here
Weekly sessions to develop your lead lighting skills and to work on your own projects.
---
Community Lunch
When: First Tuesday of each month
Time: 12pm – 2pm
Where: The Hut Community Room
Cost: Donation appreciated
Book: Here
Join us on the first Tuesday of each month for a delicious 2 course meal, new connections and conversations.
---
Drawing with Jane Disher
When: Run weekly on Tuesdays and Wednesdays
Time: 12:30pm – 3pm
Where: Aldgate Valley Hall, Nation Ridge Rd
Cost: $5
Book: Here
Explore different techniques with drawing.
---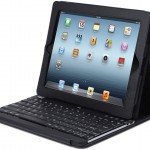 Computer Training
When: Mondays, Tuesdays, Thursdays and Fridays
Time: Various times available
Where: The Hut Community Centre
Cost: FREE
Book: Here
One-on-One computing, iPad, Tablet, internet tutoring and mobile phone.
---
Mosaics
When: Sessions are run weekly each Friday during school term.
Time: 9:30am – 12:30pm
Where: The Hut Community Shed
Cost: $15 per session
Book: Here
Tutor assistance, glue, grout and tools are available to use, however limited tiles are available so bring along your favorites.