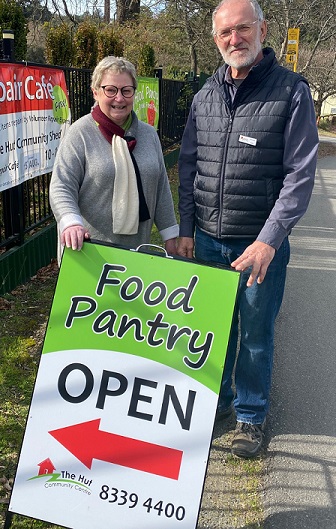 The Hut food pantry is run on Tuesdays between 1pm-3pm and Thursdays between 10am-12pm.
This service is to help low-income earners or people affected by the COVID-19 situation who live in the Adelaide Hills Council area. The pantry has a wide range of food, cereals, pasta, toiletries, fresh veg and bread.
Once signed up as a pantry member (at no cost to you), you can visit the pantry once a week on either Tuesday or Thursday.
Thanks to Bakers Delight who generously donate the bread to us and also to Food Bank for helping to make the pantry a success.
For more information regarding the food pantry please contact The Hut on 8339 4400