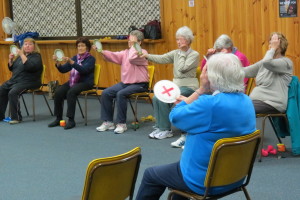 This is a program of important 'falls reduction' exercises for older people which improves balance, general fitness and muscle strength.
Classes are held twice a week at Stirling on Tuesdays and Thursdays from 9.30 am to 10.30am at the Stirling RSL Hall.
The classes are run by volunteers who are trained by local health professionals using the 'no falls' program.
Classes are free and you are encouraged to come along and see if this class is suitable for you.
Please note that medical details on your registration form must be completed by your doctor.
Register your interest by phoning The Hut on (08) 8339 4400.