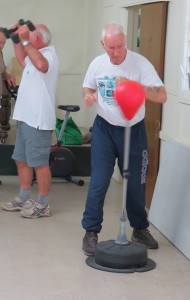 Men's Moves is a healthy lifestyle program for older men.
The group meets every Thursday morning for activities and exercises to improve health and fitness, strength and flexibility.
Social interaction is also included – there is always time for coffee and a chat afterwards.
When: Each Thursday
10am – 12pm.
Aldgate Valley Hall
Nation Ridge Road, Aldgate.